Development Of The Port Industrial Zone: Electricity, a Key Factor
Development Of The Port Industrial Zone: Electricity, a Key Factor
Development Of The Port Industrial Zone: Electricity, a Key Factor
Accueil

>

Development Of The Port Industrial Zone: Electricity, a Key Factor
During the audience granted on 16 October 2023 to a delegation of EDF, Patrice MELOM once again expressed his wish to see electricity supply projects come to fruition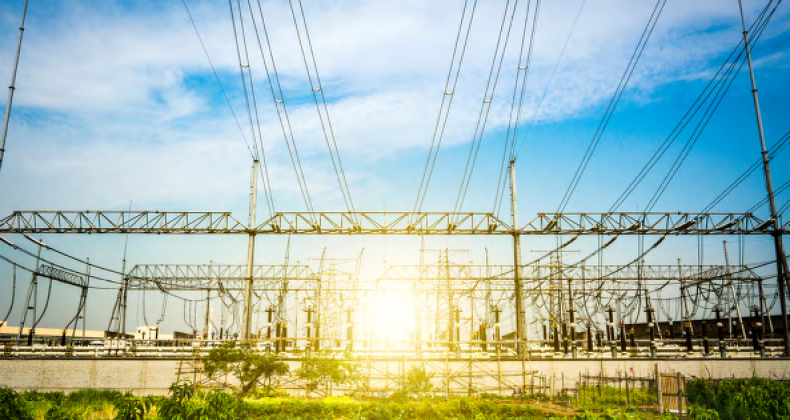 This Monday, 16 October 2023, Patrice MELOM, the General Manager of the Port Authority of Kribi (PAK), welcomed a delegation from EDF Cameroun, a subsidiary of the French energy company EDF (Électricité de France). During the two-hour audience, both parties concurred on the essential role of electricity for industrial development and examined various solutions that could fulfill the present and upcoming energy requirements of the Kribi Port Industrial Zone (ZIPK).
The ZIPK, adjacent to quays and terminals, is a sprawling 15,000-hectare greenfield site with a dual purpose. Its primary role is to host industries that process subsoil raw materials and agricultural products for export. Second, it aims to serve as a foundation for development and a focal point for Cameroon's new industrialization goals.
Since 2018, the upper management of PAK has been diligently working to encourage the initiation of value-generating, traffic-enhancing industrial activities. Regrettably, these efforts have been hindered by an insufficient supply of electricity in the ZIPK. Existing energy sources do not allow for the full operational capacity of the companies located in the zone.
During the recent audience with EDF's delegation on 16 October 2023, Patrice MELOM reiterated his desire for the successful implementation of electricity supply projects for the ZIPK. As it stands, the zone is currently powered through a 30 kV twin-tower line from the 36 MVA 225/30 kV substation at Mpolongwe, at the eastern entrance to Kribi. This line has a transfer capacity of approximately 40 MW but is restricted by the top transformer to just 16 MW, effectively using only 40% of its potential capacity.
The present electricity requirements in the ZIPK approximate 23 MVA, and projections for the medium term indicate needs of around 100 MW or more. This shortfall in electrical supply serves as a significant operational limitation, affecting the port's appeal compared to other ports in the Gulf of Guinea.
To secure the ZIPK's future as a growing and vibrant port environment, the Government is tasked with several key initiatives. These include accelerating the construction of a 225 kV, 120 MVA trunk line linking KPDC to Kribi port, setting up a 211 MW 225 kV line connecting Memve'ele to Kribi port, and expediting the implementation of an economic zones regime in Cameroon. The creation of an Economic Zones Promotion Agency could offer preferential rates to companies setting up in the ZIPK.
By achieving these milestones, the ZIPK will continue its expansion with a focus on strategic national development. In doing so, it will also fulfill its role in the realization of the SND 30 industrial sector objectives, particularly in the steel industry, given the array of planned industrial activities in the port area.