Shanghai's Exposition : Good Affairs of the team PAK
Shanghai's Exposition : Good Affairs of the team PAK
Shanghai's Exposition : Good Affairs of the team PAK
Accueil

>

Shanghai's Exposition : Good Affairs of the team PAK
The 2nd Edition of the China International Import Expo (CIIE) which started on Tuesday the 5th of November ended on Sunday the 10th of November with a great satisfaction for the PAK.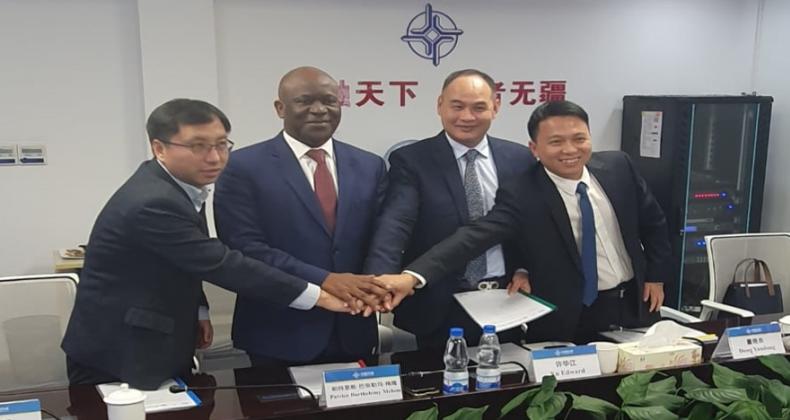 It was an opportunity for the managerial team of the Kribi deep sea port to meet with prospective clients, and investors, not only during the exhibition but in Shanghai - China via targetedB2B meetings.
A Cooperative Framework Agreement was signed on the 7th of November 2019 in Shanghai between the Port Authority of Kribi, China Harbour Engineering Company Ltd., China-Africa Development Fund, Shanxi Construction Investment Group Co Ltd., and Hebei Huatong Wires and Cables Group Co Ltd.
This Agreement had the following objectives:
➢ The development of an Industrial Park at the Kribi Deep Sea Port;
➢ To promote socio-economic development between Cameroon and China;
➢ increaselocal businessactivities;
➢ Serve as an inspiration for Cameroonians to boost Cameroon's economic development.
The said Industrial park will include construction, electrical factories, recycling plants, chemical engineering, steel processing, wood processing and related facilities to be developed on approximately250ha of land
❖ MEETING WITH HAISHENG INTERNATIONAL
Pursuant to the Memorandum of Understanding signed between the Port Authority of Kribi and Henan Haisheng International Trade Co Ltd signed on the 6th of November 2018 in Shanghai, the Port Authority of met with a delegation of Haisheng International on the 7th of November 2019 for follow up discussions on the various projects to be developed by Haisheng International.