KPMO
KPMO
THE ENGINEERING OF KRIBI PORT MULTIPLE OPERATORS
Since 07 July 2018, the consortium has been managing the multi-purpose terminal on a two-year subcontracting agreement.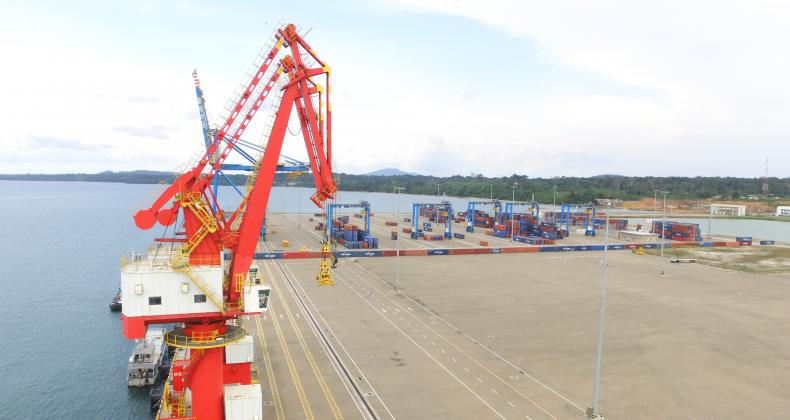 Known as KRIBI PORT MULTIPLE OPERATORS, in the acronym KPMO, this group is made up of nine (9) companies with full Cameroonian capital namely: Transimex, APM, Groupe 2m, Sapem, 3T, Cam-Transit, Copem, Star, and Global outsourcing (GOS). Selected by the Port Authority of Kribi to implement the development of the Multi-Purpose Terminal, the members of KMPO, have proven experience and expertise in logistics and are key players in the Douala port area, where they represent approximately 70% of the volume of goods handled at the Multi-Purpose Terminal. For several years, KPMO members have been resisting economic hardship, and have managed to maintain themselves and preserve thousands of jobs for Cameroonians. These companies have played a decisive role in the implementation of the government's policy to combat the "cost of living", by keeping all transit costs constant or even decreasing them in order to avoid uncontrolled inflation in the hinterland.
The direct labour contract that gives them access to the operation of the Kribi Multipurpose Terminal opens up a maximum traffic capacity estimated at 1 million tonnes/year, depending on the handling conditions. The challenge for PAK, in the context of the direct operation of the said terminal, will therefore be to optimise the this facility's operations in order to ensure the simultaneous functioning of all the terminals, avoid equipment obsolescence, maintain the attractiveness of the Port of Kribi and prepare as well as possible the selection of the new successful tenderer.
International best practices
With a 16-metre draught and a 265-metre dock, the Multi-Purpose Terminal can accommodate conventional vessels from 25 to 30,000 DWT. If we take into account international best practices to establish the average tonnage per day worked, we could be around: 1200 Tonnes/day.
It comprises of the following handling equipment:
4 hands per ship;
2 shifts/day;
300 T/shift/hand;
3 to 4 days of operations.
With one to two weekly ship calls, the average traffic that PAK can handle during the two years of operation ranges from 400,000 T to 500,000 T. Therefore, given the flexibility of this terminal, no potential traffic should be ruled out. Moreover, despite the public service function of the Terminal, PAK has chosen not to prioritise some traffic at the expense of others based on their profitability. However, the option is to bring variety to the contemplated operations in order to gain experience and prepare for its eventual transfer.